The Soldier and the Squirrel is Accepted by The Ronald Reagan Presidential Library
Posted August 25, 2016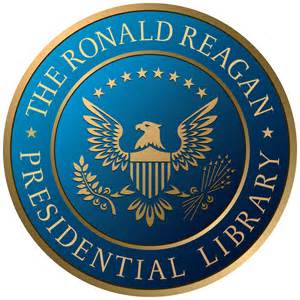 We never thought one simple idea that became a blog about something so much more than it was, has begun to spread its wings. This is just the beginning of a mission that is a million miles long. There is not an end in site until The Soldier and the Squirrel is in every elementary school library in this beautiful country of ours. Not until every child understands The Purple Heart in a loving and supportive way, which in turn satisfies the standard for Diversity. People young and old are scared of what they don't understand. Of people who look a little different. Every time I am able to venture out in my chair I am reminded of how lucky I am to have Blue Belle (yes, she actually does exist in real life!) to break the ice with children. How their eyes light up like Christmas that they can touch her and hug her. It is what brings me the greatest joy. My heart fills when they ask me why I'm in a chair, because it is a moment to connect and to teach and bring awareness to the simple act of being different, and that it's okay. It's a safe place to be around me, my chair, and my dog. That asking is not a crime. I enjoy telling them how to be safe around their parents' cars and when they ask me what I do I am honored to share the stories of the brave men and women I am so fortunate to work with and that some of them are different, too. There is always a conversation to be had when children are curious about something. This is what Squirrel is all about. It's about introducing a topic in such a gentle but realistic way that the heaviest of dialogue happens so naturally because the children feel safe. When I have a Purple Heart recipient read the book to them, there's a purpose to this. It allows the warrior to naturally bond with the children without even trying, and he's reading a story much like his very own. At the end of the reading he/she shares their own story of their incident (because with our wounded it was never an accident), their recovery and the blessings found along the way, much like Mister. Once the talk is complete the real magic begins with Q&A because hearts are flung open and minds burst forth from these beautiful future adults with questions they are aching to ask, and they can. And they do. And we are so very grateful and proud of every child brave enough to ask what is in their heart. and in the end, it is our goal for this generation to never give up on or forget our wounded veterans. That these children grow up to be volunteers for veterans' organizations and view every veteran as an amazing human being who, nomatter if they are wounded or not, sacrificed so much in order for our country to have the freedoms so many in our world only dream of.
We are incredibly honored to have The Soldier and the Squirrel accepted into the Ronald Reagan Presidential Library in their beauitful store. They are unequivicably the most dedicated organization in supporting all branches of our country's military, veterans, Medal of Honor and Purple Heart recipients. They are also monumental in educating our youth of today as to why it is essential to hold our veterans and wounded warriors with reverence.
So, thank you for continuing to support our program. Thank you for visitng this page because you care about what we care about. And lastly, I hope we continue to make you proud that you did.